When we have a situation ,where we really need to send SMS only to a group of teachers or students!
What's gonna we do ?…
Send the SMS individual wise ? …That's a hard thing to do right?
Well, we provide a solution for such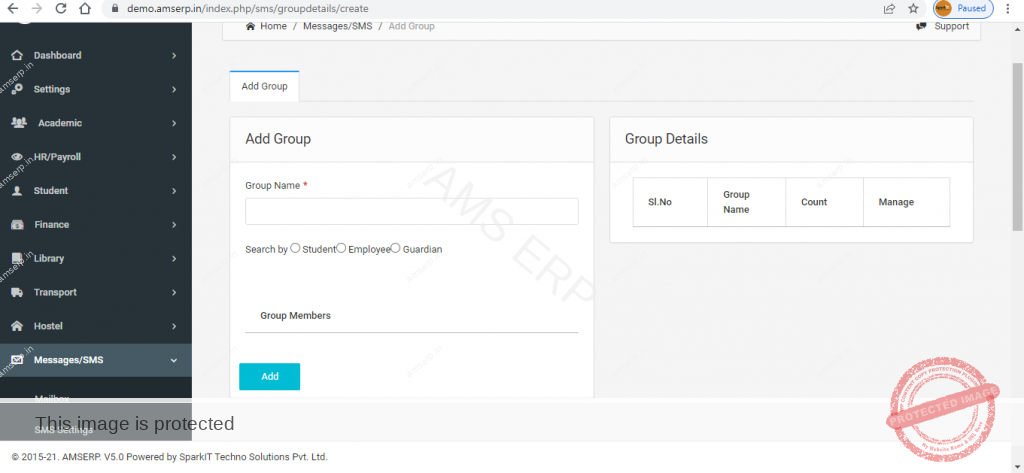 Log in to AMS ERP ->Messages/SMS->Group For SMS
Here a group name can be created, select the group members and click on Add button. Group list will appear on the right side of the web page. These created groups will be shown in the module Bulk SMS. so if we have to send SMS just type the matter and select the created group.